Carrie Howard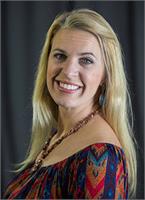 Piano/ keyboarding / violin
Graduate of Samford University with a Bachelor of Arts degree, Carrie Howard teaches violin for Valley Conservatory and performs special occasion music across the south. She has recorded with local artists, toured across Alabama, and uses her music in third world countries to enrich those without access to music education.
Carrie plays a variety of other instruments and enjoys all types of music; however, after twenty seven years of playing, violin is her favorite. Although she studied under the Suzuki Method for thirteen years, she maintains a unique teaching technique that caters to the interests and development of each student. Her goals are to teach ear training, scales, arpeggios, rhythm, classical, and interest based music with each student.
Carrie Howard is currently not instructing any classes.