Tamar Saliashvili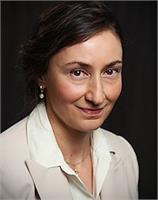 piano/keyboarding
Tamar Saliashvili has over 25 years of experience in teaching piano and performing as a solo and a collaborative pianist. She joined the Valley Conservatory faculty in 2012 and teaches students of all levels, ranging from four to over 70 years of age.
Tamar believes that music is a language everyone can understand and is passionate about helping students maintain their lifelong interest in music.She strives to instill in students love of music and tailors lessons to fit individual learning styles and interests, assisting them to explore their creativity.Some of the most important skills Tamar wants her students to take away from lessons are:natural approach to piano technique, being able to read music well, basic knowledge of fundamentals of music theory, and ability to perform in front of an audience – Tamar's students regularly participate in music auditions and competitions.
Tamar is actively involved in local music organizations, including Huntsville Music Teachers Association and Huntsville Music Study Club; serves as a departmental accompanist at UAH Department of Music; and volunteers as an organist at church.She has an extensive background accompanying different instrumentalists and vocalists and frequently participates in local productions and recitals as a solo and a collaborative musician.
Tamar is a Nationally Certified Teacher of Music. She holds bachelors and masters degrees in music from Tbilisi State V. Sarajishvili Conservatory, Tbilisi, Georgia.
Tamar Saliashvili is currently not instructing any classes.