Debi Loach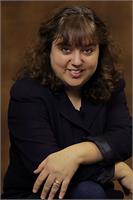 Deborah Loach is originally from Cleveland, Ohio. She played percussion regularly with the Louisiana Philharmonic Orchestra from 1999-2006. She then won a Section Percussion Audition with the Mobile Symphony in 2007. She has an active teaching studio, & is Professor of Percussion at University of Alabama in Huntsville. She teaches private students at UAH as well as the UAH Percussion Ensemble & UAH Steel Drum Band. She played percussion on The Universe Symphony by Charles Ives with the Nashville Symphony on their most recent visit to Carnegie Hall.
Deborah currently resides in Nashville with her husband, Richard Graber.
Deborah is a graduate of the Manhattan School of Music.
Debi Loach is currently not instructing any classes.